As a Chinese saying goes : famous mountains produce famous tea. Wuyishan¡ª the birthplace of wulong and black teas. It has enjoyed a long history and international fame in producing prize WuYi Rock (belongs to oolong Tea) and The big red robe tea(DaHongPao) and Lapsang souchong(black tea), is the ultimate produce, Tea from the original source is increasingly expensive, as Wuyi is a small area and there is increasing interest in this variety of tea. and enjoys a high reputation both at home and abroad. We'll drink many different Wu Yi rock Wulongs and Lapsang Souchongs to learn about the characteristics of Wu Yi teas.

Scheduling:
Day01, Arrival in Wuyishan, be met and transferred to your hotel. Free at leisure for the rest of the day.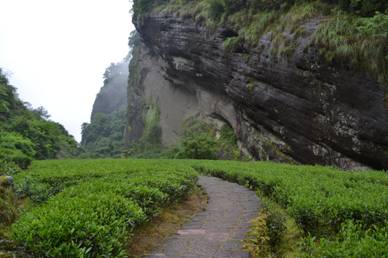 Day02, Buffet breakfast at hotel. The tour starts from the Water Curtain Cave. The whole day for visiting famous tea mountain.
Looking through crystal water curtain, you can enjoy the great view of tea garden which is in the bonsai style of Wuyishan. Then go on visit Ancient Tea Plantation Area to explore the special tea trees with 600 hundred year old, named as ¡°Dahongpao¡±. Dahongpao Tea, known as the Emperor of Tea, is a kind of deeply fermented Oolong Tea and only grows on the cliffs of Wuyishan rocks originally. No lunch
Then we will go to famous TianXian tea village to drink many different wuyi tea
Chinese dinner served at local restaurant
At night,(1950pm-2110pm)if you feel interesting, can go and enjoy the wonderful local tea show: impression DaHongPao which edited by famour ZhangYiMou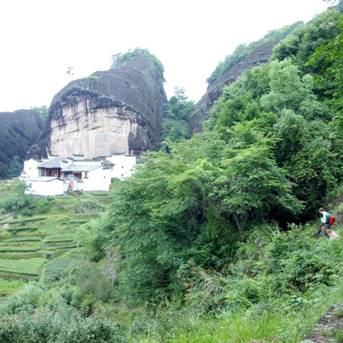 Day03, Buffet breakfast at hotel. The tour starts at 0830am
Hike into the top of Wu Yi Mountain for visiting and its famous tea garden-Loyal tea garden. We'll study many different tea bushes, so you can understand how many different bushes can be made into Rock Wulongs,We will spend time meeting the local farmers and tea masters in their gardens and workshops, learning about the numerous cultivars of Wuyi Shan and tasting their distinct characteristics. We will also learn about the different bushes, soils, roasting techniques, and grades that all yield different flavors of wulong.
After lunch we'll head to an ancient villiage -Xiamei Village what is the starting village of the ten thousand Li tea road to Russia in Qing Dynasty.
Xiamei Village in mountain area which is also well known for its vernacular Ming and Qing Dwellings featuring exquisite brick, stone and wood carving
Day04, Buffet breakfast at hotel. The tour starts at 0830am
Special trip is needed, Go to visit BLACK TEA-Lapsang souchong in the Natural preserve,the original tea producing area.TongMu village and the tea farmer there is very special, On the way, you will enjoy amazing view, forest and very flesh air.