Four nights and Five daysWuyi Mountain Hikking tour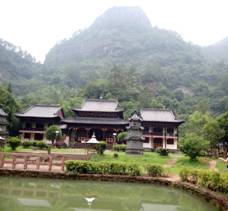 Day01 On Arrival
Arrival in Wuyishan, be met and transferred to your hotel. Free at leisure for the rest of the day.
Day02 Wuyishan tour: heavenly tour peak+bamboo rafting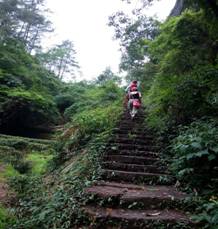 In the morning, Go hiking through the mountain trails to Tianyou Peak; Visit Tea Canyon;Visit Peach Blossom Cave. then Bamboo rafting through Nine Bends River. Then visit Wuyi Palace and taste Wuyi Rock Tea.
Day03 ,Wuyishan tour: ShuiLianCave+One ray of Sky+Impression DaHongPao
Hike to a tea farm- learn about the special Oolong teas cultivated in the mountains; Try Oolong tea at tea farm+ Visit 600 year old tea tree+DaHongPao and nine dragon nest and visit Eagle Rock and Water Curtain Cave,have a cup of tea on ancient,HuiYuanTemple. Then go for visiting one ray of sky scenery spot.
at night,(1930pm-2040pm) you can go and enjoy the wonderful local tea show: impression DaHongPao which edited by famour ZhangYiMou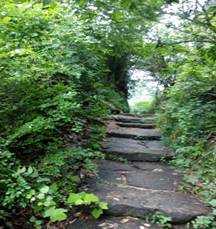 Day04 Roaring tiger Rock+Xiamei Ancient Village
Visit Roaring Tiger Rock, have a very hiking tour in the morning. And in the afternoon, proceed to the Xiamei village to see the local featured residential houses
Day05, LongChuan Waterfall
Longchuan Grand Canyon is 21 kilometers away from the Wuyishan tour area and 18 kilometers from the core area of the Wuyishan preserve. The Longchuan Grand Canyon exposes its unique and flowing beauty to makes you feel like a fairy land when you enter. The moment you step into this canyon world, you enter a realm of picturesque landscape. Here, you can see the green ridges and peaks, the blossoming flower, the chirping birds and rare animals, the clear spring and the grand waterfall. Then finish your happy wuyishan tour for departure.